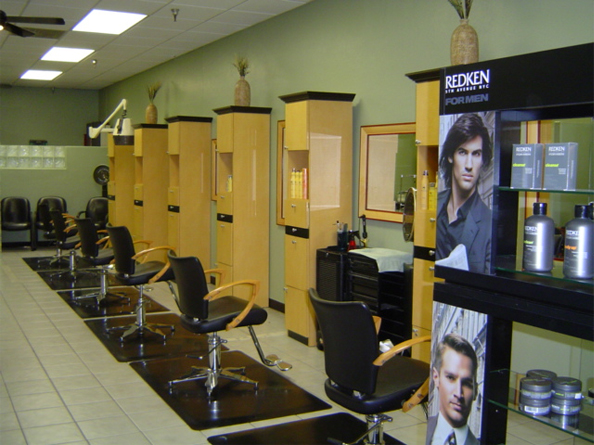 Salon Mikhail strives to be a professional, unpretentious place to go for quality services and value pricing.
Mikhails' technique originated in Paris, France where Mikhail underwent his studies and practice at the Jaque Dessange institute. He later worked for the prestigious Frederic Fakkai in New York City,  before settling in the Valley of the Sun. He incorporates the European method of cutting and styling  his clients hair by concentrating solely on perfecting his skill.  Mikhails' main goal is client satisfaction, thus, your experience with him and his colorist will be professional from start to finish!
Salon Mikhaili's happy to accept walk-ins. Our Scottsdale location makes this a plus for clients with busy schedules. Don't feel like you can't stop buy if you don't have an appointment, Just ask for Mikhail. We would be happy to accommodate your schedule the best we can. Our salon also offers an amazing online booking system for clients who don't have time to call, and rather book on thier computer, cell phones, or via blackberry, even when the salon is closed!! Our online booking system allows you to see staff members days and time availability in advance, you can even book a half hour before your appointment.
Mikhail and Phally are well trained, licensed and are kept up to date on the latest trends and techniques. We understand the busy schedules of our clients and are flexible to meet your scheduling needs. Call to discuss evening appointments. We are located on E.Mercer Lane in the Scottsdale Styles Salon, a few doors down from the Cactus Flower Shop.
Be assured that your experience with us will be of the highest professional standards and a great value. We strive to keep you coming back because of the service and the value! We respect our clients and strive to maintain a long-term professional relationship with each one!